Weight Loss Management Glendale
It's time to take charge of your health and your life.
You have family members, friends, and other people who look up to you and depend on you, and you can't let your weight prevent you from taking care of your responsibilities.
Do something good for yourself and your body while also doing something for your loved ones, too. Men's Vitality Center in Glendale, one of the nation's leaders in men's health, has some of the best resources for weight loss for men and testosterone replacement therapy in the country. We embody strength, masculinity, and virility, and our mission is to help you become the best version of yourself!
Here at Men's Vitality Center, we can help you lose unwanted weight and promote your well-being with a variety of our weight loss programs for men. After a physical evaluation, we will be able to better determine what will work for you. We understand that every patient is different, and we offer a number of different weight loss options designed to accommodate a wide variety of needs. We have programs that involve medical weight loss, as well as traditional weight loss management techniques that will have you feeling better about your appearance faster than you could imagine. We highly encourage you to do something good for yourself and your loved ones starting today!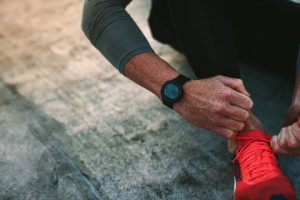 Are You Aware of Just How Detrimental a Few Extra Pounds Can Be?
Recent studies done by Harvard University show that extra weight and obesity take a drastic toll on men's hormones, sexuality, and prostate health. That means the more weight you gain, the less testosterone your body produces. The less testosterone you have, the more likely you are to suffer from a variety of unpleasant symptoms, including low libido, decreased muscle mass, and fatigue. In combination with testosterone replacement therapy, weight loss programs can help you combat the unpleasant effects of low testosterone.
Do you want children? Obesity and excess weight gain can decrease your sperm count and your sperm motility, which can lead to infertility. It's never too late to improve your fertility by losing weight!
Those extra pounds can also cause kidney stones. While erectile dysfunction certainly takes a toll on a man's mental state, as well as their relationships, kidney stones are much less personal. They simply hurt. A lot. Not only are you already twice as likely to get kidney stones simply because you're a man, but extra weight significantly increases your risk of developing kidney stones. If you've never had a kidney stone, ask a few friends or colleagues to share their experiences. We guarantee that you'll find someone who has a few horror stories to share.
Like a dark cloud that hangs over aging men, prostate cancer is a real threat to all men — even those who aren't overweight. Research from all over the world suggests that extra body fat increases a man's already high chances (one in seven) of developing prostate cancer. Men's Vitality Center provides a number of prostate health services, and we'll work to ensure that your risk of prostate cancer is as low as possible.
Are you ready to live the happy, healthy life you deserve? Fill out the form below or call our office to learn more about our weight loss programs for men in Glendale.
We look forward to helping you as you begin your weight loss journey!